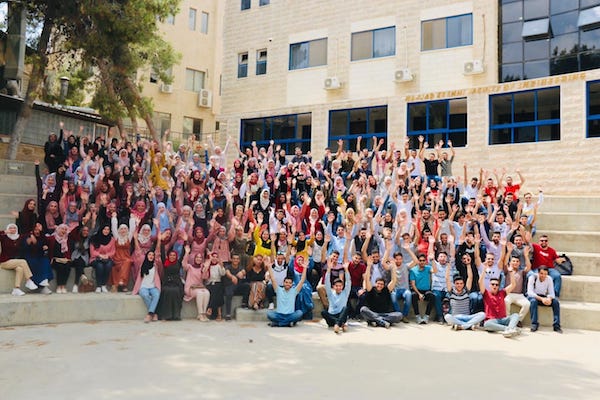 About the campaign
Saving Dreams, is a student campaign carried out by fourth-year medical students at Al-Quds University, to help other medical students with financial difficulties, by providing academic scholarships.
We are the Medical students at Al-Quds University, Class of 2017. We are launching this campaign to collectively face the financial difficulties experienced by some of our distinguished colleagues at the Faculty of Medicine. This campaign came into sight after a female student had to change her major due to financial difficulties. This student is one of many who will not be able to continue in the Faculty of Medicine unless they receive financial support, especially amidst this world changing situation of Covid-19 pandemic. We believe that financial burdens shall not be an obstacle which would prevent students from seeking their studies and build up their future careers.
For a medical student, the fourth year is a very significant transition that marks the threshold to the world of medical practice. With your support and critical contribution, Saving Dreams campaign aims to reduce our colleague's financial distress and help them pursue their education. Be part of us and donate to make dreams come true.
Every support, either small or large, can make a difference, and is money well spent towards vulnerable youth who are looking forward to building their future and placing themselves in the world.
Testimonies: "A previous campaign helped six of our colleagues to register last year, and we hope it will help other colleagues this year to continue their educational careers." - Yara Asaaf, 4th Year Medical Student. 
How can you help: Any amount you donate will make a difference; help one of our colleagues continue education. Be a part of securing the academic cost of a semester at the Faculty of Medicine. 
- The cost of one hour (credit) at the Faculty of Medicine is 770NIS / 226$. 
- The total cost for one semester (20 hours) is 15400NIS / 4,500$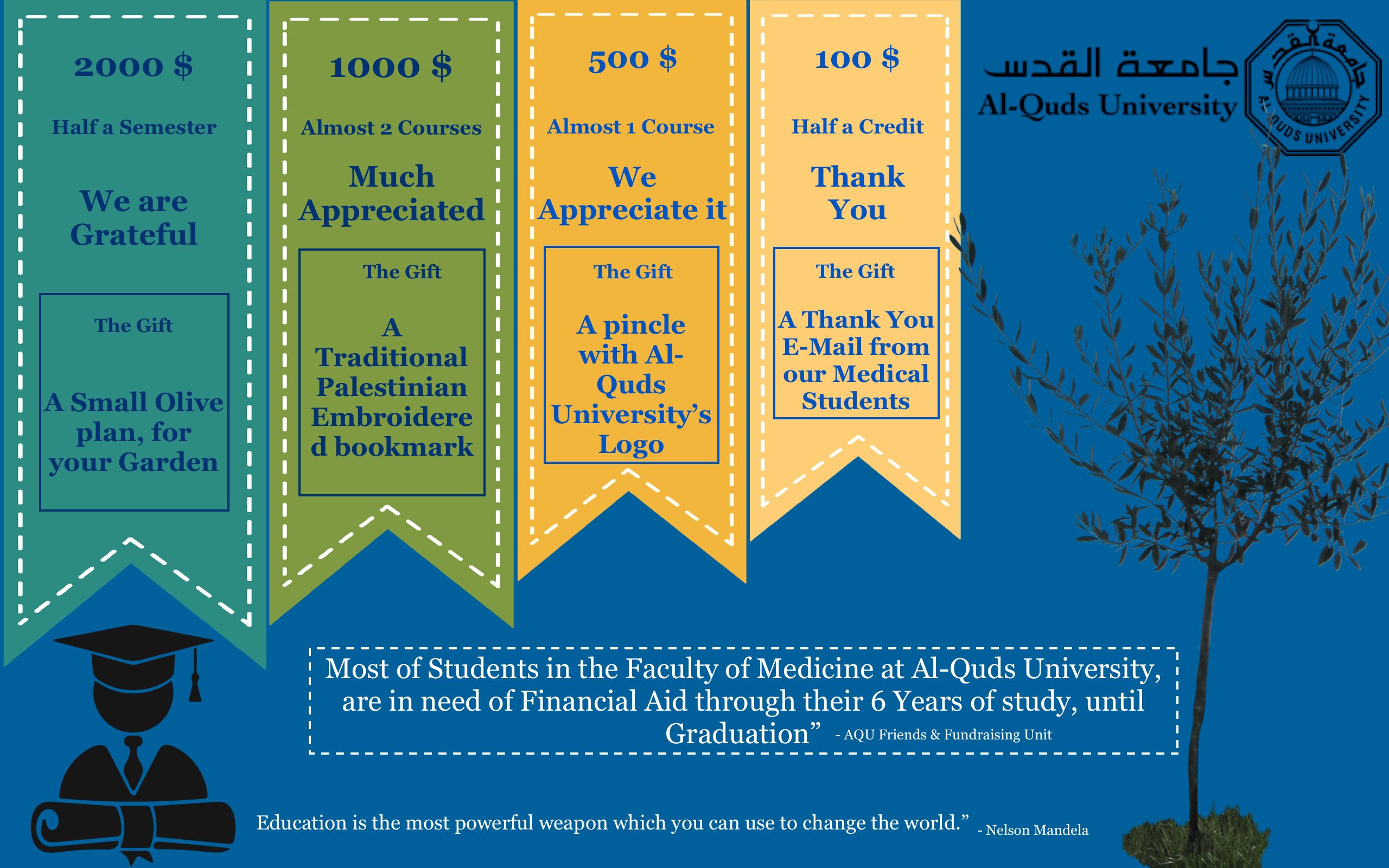 Disable donation
Reason: Campaign expired